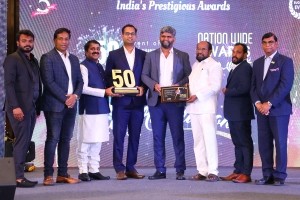 Dr. Sandeep Reddy, an accomplished medical professional with an extensive academic background and a remarkable career in General Medicine, stands as a testament to dedication and hard work in the healthcare industry. Holding an MD in General Medicine from Narayana Medical College, he has consistently exhibited a strong ability to navigate and excel in high-pressure situations, making him a trusted expert in his field.
With an unwavering commitment to serving patients from diverse socioeconomic backgrounds, Dr. Reddy's training and experience have equipped him to provide comprehensive medical care to individuals from all walks of life. His proficiency extends beyond clinical practice, as he actively engages in training, clinical research, and operational studies. Dr. Reddy's thirst for knowledge is evident in his enthusiasm for staying updated on the latest advancements in the realm of medicine.
Dr. Reddy's professional aspirations revolve around securing a position as a consultant in General Medicine within a prestigious institution. His intention to contribute his skills and expertise for both personal growth and organizational advancement underscores his dedication to the field. Notably, he has earned specialized qualifications through postgraduate courses, including Diabetology from Boston University, Management of Hypertension from the European Society of Hypertension, and Gastroenterology from the American College of Gastroenterology.
His noteworthy professional journey includes serving as a Consultant in General Medicine at KIMS Hospitals (formerly Sunshine Hospitals) since 2017. Prior to that, he held a consultant role at Yashoda Hospitals from 2013 to 2016. Dr. Reddy's contributions have not gone unnoticed, as he has received accolades such as the prestigious Dr. Abdul Kalam Award in 2020 and the distinction of being named the Best Physician South by Outlook Magazine in 2022. His care towards patients during covid times was impeccable and made him outstanding physician. His special interest is in diagnosing difficult cases and giving patient centric approach.
A registered member of the Telangana Medical Council and an active participant in the Indian Medical Association, Dr. Sandeep Reddy's commitment to upholding the highest medical standards remains steadfast. His multifaceted expertise, coupled with his compassionate approach to patient care, has solidified his reputation as a revered medical professional in the realm of General Medicine.