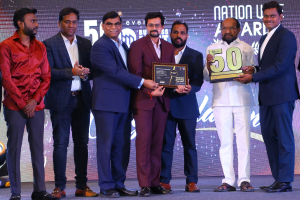 Frontlines Edutech Private Limited, a pioneering ed-tech company, has emerged as a beacon of hope for thousands of students seeking quality education and promising careers. With a mission to bridge the educational divide, Frontlines Edutech is on a relentless quest to empower students, particularly those hailing from rural areas, through innovative and accessible means.
One of Frontlines Edutech's distinctive features is its commitment to providing free career guidance sessions conducted by industry experts. These sessions offer invaluable insights into the world of work, helping students make informed decisions about their career paths. The company recognizes that career choices are pivotal in shaping an individual's future, and they spare no effort in ensuring students are well-informed and confident in their choices.
In addition to career guidance, Frontlines Edutech stands out for its dedication to affordable and high-quality training. They understand the financial constraints many students face, and thus, have tailored their programs to be both comprehensive and budget-friendly. By offering students access to top-tier trainers, Frontlines Edutech ensures that each student receives the best possible education, equipping them with the skills and knowledge necessary to excel in their chosen fields.
Frontlines Edutech's impressive track record speaks for itself. Having trained over 19,000 students and facilitated the placement of more than 5,000 individuals into gainful employment, the company has become a trusted name in the realm of education and career development. Moreover, their impact extends beyond numbers, as they have also mentored an astonishing 10 lakh+ students, nurturing their aspirations and guiding them toward brighter futures.
What truly sets Frontlines Edutech apart is its innovative approach to education – blending learning with humor. By using memes to explain complex technological concepts, they make learning enjoyable and accessible. This unique methodology not only demystifies intricate subjects but also fosters a spirit of enthusiasm among students, turning education into a fun and engaging experience.
In conclusion, Frontlines Edutech Private Limited is more than just an ed-tech company; it's a transformative force in the lives of countless students. With a commitment to affordability, quality, and innovative teaching methods, Frontlines Edutech is not only shaping careers but also creating a new paradigm for education, where learning is not a chore but an exciting adventure.