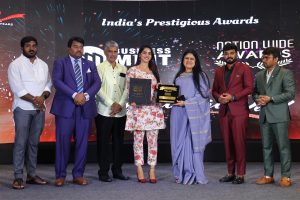 HOUSE OF DAKSHINA
We all know that India is famous for its culture & its spices. Keeping that in mind, House of Dakshina was found with an authentic sense of South Indian Andhra Food
House of Dakshina was founded on April 6 2023 by Viranika Shetty who is an Actor by Profession but always had a passion for being an entrepreneur. Women entrepreneurs exist these days all over the world, Keeping her passion high being an only child and an independent woman, came across the idea of opening this venture as she is a lover of South Indian Food. House of Dakshina is not just a restaurant but her dream which became more successful than what was expected. She had the immense support from her Mother in all her ups and downs and also with a bunch of friends she achieved to build this venture.
In a span of just a few months, House of Dakshina has earned everyone's love with their most famous dish being Ragi Sangati and Pulusu. Not just these but they have an authentic taste of South Indian Meals and Biryani. It gathered more than 500+ customers and is trending all over Bangalore for their taste of the south. The crowd seems to be growing each and every day as the food in House of Dakshina never disappoints you!!
Gaining 500+ customers each day and winning hearts all over in just a span of a few months is a heartwarming one for the founder and for the customers who are filled with immense love for South Indian Food. House of Dakshina is coming with many more branches and is also lined up with a lot of franchises.
The power of an Independent Women's Passion has been the greatest output beyond any expectations and the growth further, will also be delightful and enriching the customers even more.