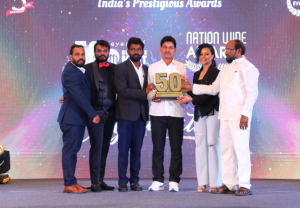 SN Engineers, a pioneering name in the world of confectionery machinery, stands tall as the foremost manufacturer and supplier of cutting-edge chocolate equipment. Their commitment to innovation and precision has placed them at the forefront of the industry, offering a diverse range of high-quality machines that empower confectionery production on a global scale.
At the heart of SN Engineers' product lineup lies a series of state-of-the-art chocolate manufacturing machines. Among their impressive offerings is the Chocolate Gems Making Machine, a marvel of technology equipped with a chocolate cold roller, cooling tunnel, and glycol mixture drums, capable of crafting chocolate gems in various delightful shapes. This includes not only chocolate balls but also gems and chocolate eggs, accommodating both real and compound chocolate production.
The Chocolate Bar Moulding Machine takes chocolate forming to the next level, enabling the creation of pure solid chocolate, center-filled chocolates, and nut-mixed chocolates, among others. SN Engineers' dedication to versatility is further demonstrated with the Chocolate Ball Mill Machine and Chocolate Cone Filling Machine, both designed to enhance the confectionery production process.
To ensure seamless operations, SN Engineers also offers essential equipment like the Chocolate Melting Tank, Chocolate Slab Filling Machine, Chocolate Coating Pan Machine, Laddu Making Machine, and Chocolate Fountain Machine, each designed to elevate productivity and maintain the highest standards of quality.
SN Engineers' commitment to excellence extends to customer service, with a dedicated team and an office conveniently located in Hyderabad, Telangana. With a reputation for delivering exceptional machinery and exceeding customer expectations, SN Engineers rightfully claims its position as a leader among chocolate machine manufacturers and suppliers, driving the confectionery industry to new heights.