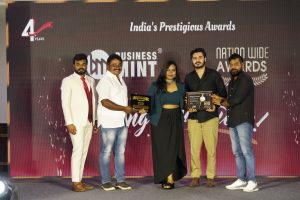 Zen inc. design group is a multi disciplinary luxury architectural and interior firm founded by architect Saranya Kumar in 2019.
 At zen inc., we believe every client has a story to tell and we tell these stories through their homes. our firm is strongly built on the belief that luxury is personal and should be unique to every person and we make it happen at zen inc.
Prior to founding Zen inc. Saranya has worked predominantly on a lot of hospitality and luxury residential projects. she later worked with MNCs as a studio head where she designed and executed over a vast number of commercial and premium residential projects. saranya comes from a strong background of both architecture and business. Hints designs are process driven prices are sensible and timelines are set in stone. 
zen inc. is a place where luxury meets art and sophisticated simplicity. we have designed and executed over 150 projects and we have 100% satisfied customer experience.
Zen Inc follows a transitional contemporary style hereby working with traditional local artists and also with state of the art factories with German machines. 
We Aim to bring art, innovation and technology together in our designs and also into the spaces we create. Being true to our design philosophy here our designs and solutions  perfectly blends the past with the future hereby making our designs a timeless classic, thus "being zen ".
We are known for our excellent customer experience. At zen Inc  discussions are breezy and  clients drop in with their families for a great time. Our  firm has high morals and believes in inclusivity. We strive each day to create a lively space everyday where everyone feels included and happy.