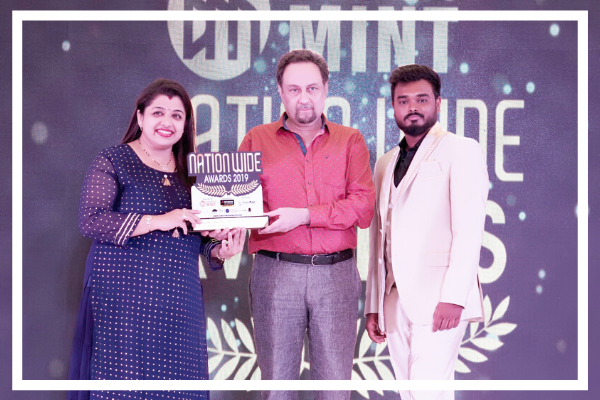 Nationwide Awards 2019 recognizes 100 talented Professionals & Entrepreneurs!
The Nationwide Awards 2019 by Business Mint just got bigger with the second edition of Awards held at Hotel Park Regis in Goa today. The function was organized in a bid to recognize the industry stalwarts and professionals doing excellent in various fields and occupation. The event is conceptualized to boost the spirit of young and enthusiastic individuals who have created a reputation and a brand name for their company and themselves.
The function was carried out by presenting a set of awards to the most deserving professionals and entrepreneurs. A total of over 100 awards were presented to the professionals catering to various fields like business, fashion, hospital, education, social work, health, hospitality, events and much more. Among these, 15 awards were given to professionals and industrialists from Goa. Some of them included Mangal Analytics and Research Consulting Pvt. Ltd for Best Corporate Consulting Agency, Falcons Biomed in Medical, Club Tao for Best Night Club in Goa, Best Interior Designer to R + Squares by Rushina Vaidya Chanekar, Best Real Estate Company to Golden Homez, Ishita Rai Goyal, Director – SONA MANDI, KRS Gold & Diamond for Rising Women Entrepreneur of the Year – 2019, Delhi in Jewellery Designer Category etc.
Mr. Korapati Vinay Kanth, Founder, Business Mint said "This event is being organized to recognize talent and appreciate the most deserving professionals who have created examples of a successful leader to the youth and aspiring minds. This is the second edition of Nationwide awards and we are aiming for more such editions which will boost their morale and motivate
the aspiring entrepreneurs to work harder and earn such applauds. The awards were presented to people from all over the country and will be attended by the founders, CEOS's, Investors and decision makers of different companies.