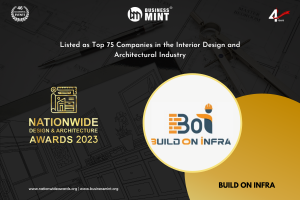 Build on Infra is a construction business, managed by Bodas Chakravarthi (Civil Engineer) and Kumar Swamy (MBA – Sales & Marketing). BOI specializes in all aspects of construction, including residential, civil works, commercial, material delivery, and architectural planning. Build on Infra makes every effort to provide distinctive and creative designs while maintaining quality and cost-effectiveness. Their ongoing goal is to stand out by their dedication and remarkable work, furthering the tradition of design. They are dedicated to offering outstanding service to all their clients. And their staff at BOI have extensive expertise in implementing the greatest infrastructure projects that can help turn your vision into a reality.
They are one of the best real estate firms in terms of providing Construction needs to meet the diverse needs of clients. Their dedication to on-time delivery is the next best thing to anticipate. And also ensure that your dream home is completed on schedule and to high-quality standards.
Their cooperation with customers is far more than an endeavor brief that entails an improved project execution. They always believe and seek to create a physical environment that is compassionate and serves a purpose that exceeds the client's expectations. They feel that each project presents a new challenge, but also the chance to reveal its distinctive qualities, which stem from the numerous limits that exist on the site.