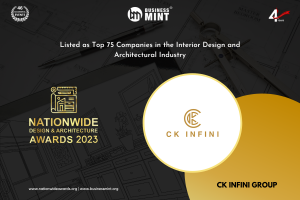 Chandrakanth, the Founder & CEO of CK Infini Group, is an exceptional serial entrepreneur with a diverse portfolio of ventures. With a background in engineering from Osmania University and an MBA from IBS, Hyderabad, Chandrakanth has utilized his strong educational foundation to make his mark in the business world.
Starting his career as a marketing head in Bangalore, Chandrakanth's hard work and dedication propelled him to the position of director. Drawing from his experience and expertise, he ventured into entrepreneurship, establishing CK Infini, a real estate consultancy, CK Developers, a contractor firm, CK Labs, a hospitality business, and even a film production company.
Chandrakanth's ability to found and expand multiple ventures showcases his visionary leadership and entrepreneurial prowess. His engineering background likely provided him with a solid technical foundation, while his MBA education equipped him with valuable business skills.
With the CK Infini Group encompassing real estate consultancy, contractor services, hospitality, film production, and more, Chandrakanth has demonstrated versatility and adaptability in navigating various industries.
As Chandrakanth continues to lead the CK Infini Group and expand its footprint, it will be fascinating to witness the future accomplishments and growth of this entrepreneurial endeavour.