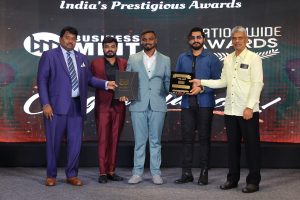 TodayFilings, founded in 2014 by the visionary entrepreneur Gangadhar, has established itself as a prominent firm providing a diverse range of high-quality services in Audit and Assurance, Taxation (Direct and Indirect), FSSAI Registration, Trademark and Patent Rights, ISO Certifications, Accounting Outsourcing, Company Law Matters Management Consultancy, Fixed Assets Verification, Statutory Compliance, Certification Services, and more. With Gangadhar's extensive experience of over 5 years in the industry, the firm has thrived under his leadership and the dedication of a young and dynamic team.
The cornerstone of TodayFilings' mission is the pursuit of knowledge and expertise in the ever-changing landscape of accounting and fiscal laws. They recognize that in the professional domain, a deep understanding of legal aspects and their application is pivotal. Therefore, the firm's mission is to be a powerhouse of knowledge in the field, providing clients with valuable insights and guidance. The specialized knowledge and experience possessed by the team members ensure that each service department is led by an expert, delivering excellence in every assignment undertaken.
In a fast-moving and competitive world, meeting clients' expectations is paramount, and TodayFilings takes this responsibility seriously. They understand that timely and accurate delivery is essential, and they make concerted efforts to complete assignments on time. This commitment to efficiency and reliability has earned them the trust and loyalty of their clientele.
Embracing the philosophy that change is the only permanent thing in life, TodayFilings stays ahead of the curve by staying abreast of the latest developments in the business environment and law that can impact accounting and taxation. By constantly updating their knowledge, they ensure that their clients receive innovative and compliant solutions that adapt to evolving regulatory landscapes.
The firm's comprehensive services cater to a wide range of business needs, especially for start-ups. They provide valuable Business Advisory Services and expertise in Legal Drafting and Formation of Legal Entities. Additionally, TodayFilings assists start-ups with various statutory registrations, including Company Registration, Accounting and Book-Keeping Services, ESIC and EPF Registration with Returns, Professional Tax Registration with Returns, Import-Export Code Registration, and more. Their services also extend to the incorporation of Private or Public Limited Companies, Trusts, NGOs, and Societies, along with assisting in obtaining Digital Signature Certificates, LLPs, and OPCs.