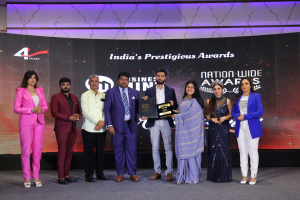 In the dynamic world of cryptocurrency, one wallet stands out as a beacon of innovation and accessibility – Martian. It has become the go-to choice for crypto enthusiasts on the Aptos and Sui blockchains, with over 1.6 million installations on Chrome and a remarkable $300 million in processed transaction volumes.
"At Martian, our growth is testament to the robust technology and processes we've put in place. Raising more than $3 million in funding and reaching over 1.5 million installs, is not just a milestone, but a sign of trust that we have earned through technical excellence. We believe in creating a seamless user experience while striving to improve security and privacy." – Utkarsh Sinha,
Cofounder Martian excels in providing an exceptional user experience. Its intuitive interface and robust features cater to both seasoned traders and newcomers. Whether you're managing a diverse investment portfolio or just starting your crypto journey, Martian offers the tools and security you need.
To further enhance accessibility and security, Martian plans to incorporate a cutting-edge Multi-Party Computation (MPC) technology. This ensures the highest level of protection for your digital assets while maintaining a seamless user experience. Soon, Martian will also launch a user-friendly mobile app, empowering users to securely access and manage their assets on the go.
"At the heart of Martian is an unwavering commitment to technical innovation. With over $300 million in transactions processed, we've proven that our technology not only works, but it can scale and adapt to ever-evolving market needs. We're working on cutting-edge technologies like Multi Party Computation to make the Martian experience smoother and more secure." – Siddharth Jain, Cofounder
A standout feature on the horizon is Martian's upcoming portfolio dashboard. It empowers users to effortlessly monitor and manage their investments, offering a comprehensive view of asset performance and market trends. This dashboard equips users with insights for informed decision-making.
As the decentralized finance landscape gains momentum, Martian remains committed to onboarding the next wave of users to the web3 revolution. By prioritizing innovation, user empowerment, and security, Martian has become synonymous with the future of self-custody.
"Our strong focus on building features and products that are technically advanced, safe and easy to use by crypto enthusiasts and beginners alike has led to Martian becoming the most popular wallet on Aptos and Sui blockchains. We are paving the way for a new era of self custody by empowering users to take control of their digital assets and explore the limitless possibilities of a decentralized future." – Abhinav Bhardwaj, COO In conclusion,
Martian is more than just a wallet – it's a gateway to the decentralized future. With its widespread popularity on Aptos and Sui, numerous Chrome installations, and substantial transaction volumes, Martian has solidified its position as a trusted and influential player in the crypto space. The upcoming portfolio dashboard to track all your assets in one single dashboard, the wallet powered by MPC technology, and the user-friendly mobile app promise an even brighter future for Martian and its community of forward-thinking users.