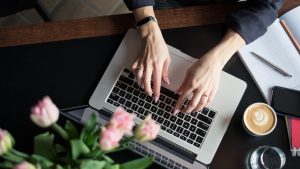 If you win a business award, the effects start everywhere. Usually, the business awards are attended by motivated and like-minded business owners. The people that love to help the smaller business communities include awards alumni, industry veterans, finalists themselves, or the people who are supporting the finalists.
Winning a corporate award is an ideal invitation for people to get connected with you, discover more about you as well as your business. This will create better opportunities for you as well as your business. Hold the opportunity with both hands to associate with some wonderful aristocrats.
Now, the question is how to achieve a higher strike rate. Just go through the best 5 tips for writing a winning business awards entry:
1. Prepare a Great Story
Writing about your business provides you an opportunity to open up your soul. Express your character and what makes you distinctive. Hold the chance to be funny, serious, quirky, and write in such a way that takes your reader on the journey, which helps them to actually understand from where you have come and what are your achievements. Make sure that you state the facts and still express them in an appealing way.
2. Answer the Questions
It's important to answer the questions. Determine a well-structured approach for a start-up with perfect objectives and related results. Furthermore, highlight how the best practices have engaged with innovation to get start-up success or offer hints for what you need to think about while answering the questions.
Detail any involvement of communities for the good cause of people or the whole community. The involvements can be present or past. The examples may consist of active services or memberships of the community organizations, business awards, and honors received for the community associations or other actions for which a community is a beneficiary.
Ensure that you answer all the questions asked because it's a criterion from which you are getting judged. If you remember how you have written essays at your school, it's as easy as that!
3. Answer All the Questions
It's important to answer all the questions. It happens quite often that people write outstanding answers for most of the questions but mysteriously overlook to answer one or two questions. It leaves the jury with no option but to give no points for blank answers. The difference between getting an award and missing it is a matter of a few points. So, whenever you overlook to complete the question, it's certain that you will be failed to win as well as be considered as the finalist. So, you must answer all the questions.
4. Keep the Word Limit in Mind
Every question usually comes with a word limit. It's possible to write a short answer but it won't be justified for your business. Always remember that every question will be judged individually by others. If a judge needs to understand as well as relate with your journey by analyzing your answer then it's very important to take advantage of the word limit to communicate effectively and clearly.
5. Concentrate on Your Message
After writing the initial answers, just turn back and concentrate on the key message. Are there any unnecessary words? Can you make the language easier or simpler to read? Have you provided filler that you might replace with testimonials or statistics to proof back your answer? Make sure that you refine your message.
Applying for a business award is a wonderful process that helps you to associate with your team while understanding as well as celebrating to make your business really special. Winning a business award helps you connecting with the other concurring business people as well as creating better opportunities. If you can follow all these tips, you certainly have a better chance of being a successful and award-winning business.