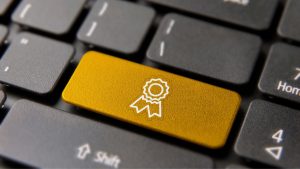 Do you know how the businesses get business awards or how they won them? A lot of business awards that businesses get are provided to them as they have participated in the contest for winning them. If you are surprised by that and wondering how could you do that, you certainly can. Let's see how to easily win major business awards.
It's a Game of Numbers!
It's very important that you apply for different award content because millions of people don't even do that! So, by not applying for the awards, you are ultimately passing the award opportunities to others to win a business award. There are many real advantages to grab these opportunities with both hands.
If you think seriously, the competition is very little and if you are passionate about it, you will certainly have a great chance to win many! So, you should apply for all the award contests as you would get surprised how very few businesses are actually doing this.
How to Apply
The majority of times, the award contests won't come in your basket easily! You will need to be positive in searching them out, get applied for them as well as keep track of all the things. Let's go through some of the tips for finding, applying, and winning the business awards:
The initial thing that you should do is to find different business awards. You can do it by searching different trade association sites, press releases, newsletters as well as by conducting online searches. You may also do that by noticing different business awards that other companies have won.
The majority of corporate awards are annual occurrences. Instead of working every year, build a content calendar for yourself, which consists of the information, due dates, and more. That's how every year you can follow this calendar and improve it as you encounter other contests.
Make certain to read the instructions wisely and monitor them accordingly. It completely depends on you to fulfill the requirements as well as get everything done by the due submission date.
It's surprising that many award contests are free to enter. It's very common and affordable. However, you need to consider the winning advantages against the fees and make a decision if you wish to enter or not.
After winning a business award, it's time to actually tell the whole world! Just do some press releases, add those details on your website, and more because now you can publicly call yourself an award-winning company!
Winning a Business Award – A Great Networking Opportunity!
The rewards for winning any business award are many. It nourishes the ego and also helps in keeping you as well as your whole team motivated. This also provides great publicity. Winning a corporate award provides you an opportunity to go to the press to share your story. In addition, it gives better networking prospects. You can meet the other business awards winners and make fruitful business communication. So, it's time for you to enter the world of business awards!