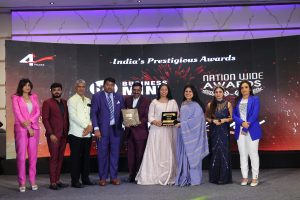 AADHYA AIRTEK is the first mover and the one and only manufacturer of HVLS Fans in Karnataka, mainly for industrial and commercial purposes.  Focusing on the LESS IS MORE concept, they manufacture fans ranging from 6ft to 24ft, geared and gearless, depending on client's requirements.
They are known for their Build to Order approach focusing on customization and personalization to ensure customer satisfaction.  With Convenience of Service as USP, they provide services as per client's convenience.  Their design is held in high estimation and high appreciation in the industry.
AADHYA is synonymous with quality, integrity, customer centricity, design excellence and transparency.  Aadhya's products are developed considering the 3 E's namely, Environment, Energy and Economy.  Apart from these,
Less Weight, Less Cost, Less Energy Consumption, Less Noise and More Safety are the hallmarks of AADHYA HVLS Fans
AADHYA embraces empathic design for enhanced user experience
AADHYA is completely indigenous and endorses the VOCAL FOR LOCAL initiative
AADHYA is an ISO 9001-2015 and a CE certified company
The R&D team has gone an extra mile to make sure that the fan is light in weight and therefore, the weight vary between 35 Kgs to 90 Kgs depending on the size of the fan.  The light weight makes it suitable for any kind of roof structure, may it be trusses, beams or mould.   The height of the motor is maximum 2 ft. and can be installed at a roof height as low as 12 ft. as against the normal requirement of 15 ft. in the industry.
Aadhya appreciates the paramount importance of the blades in HVLS Fans and hence, their signature move is in the design of the blade which incorporates the TAKE-PUSH-THROW concept that adds to better air flow.  The blades are designed in such a way that the front angle takes in air, the mid angle pushes and the end angle throws out air to every nook and corner of the space in which the fans are installed.  Better air-throw results in better spread and increased coverage area than other HVLS fans in the industry.  The initial torque and speed taken by the fan motor is less due to less weight and hence, more energy efficient adding to around 85% of savings on operating expenses and clients can reap their ROI within a year.
AADHYA's 6-Point Safety Measures ensure anti-fall and anti-wobbling protection.  Aadhya's CE and ISO Certification demonstrate their commitment to continuous improvement and excellence in quality products, processes and systems implying long life of the products with ZERO maintenance for 5-6 years.
Aadhya fans are being quickly adopted by Convention Centers, Resorts, Manufacturing Industries, Printing & Packaging Industries, Religious Institutions, Meditation Centers, Warehouses, Hotels, Multipurpose Halls, and CNC Machine Shops.
PRODUCT DESCRIPTION:
SL.    MODELS    VARIANTS    TYPE
1    5-Blade    6FT TO 24 FT    CEILING
2    3-Blade    6FT TO 16 FT    CEILING
3    2-Blade    6FT TO 10 FT    CEILING
Aadhya has newly introduced 6ft & 8ft Wall Mount Fans in all the models.
The prices range between INR 60000 to 160000 depending on the size of the fan.
Aadhya Airtek credits their success to their clients as repeat orders and word-of-mouth marketing by their clients has made their journey a remarkable one.