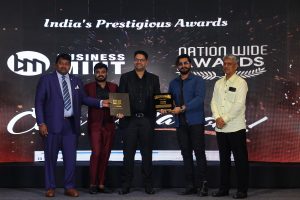 Golchha Computers is a leading retail store in Bangalore since 1993. Mr Rajendra Golchha has worked hard to provide the latest Technologies to their Clients that provide solutions & not only which is also cost-efficient as well. He started his journey after completing his master's in MBA. Back at that time tech sector was blooming so he took a step forward and establish his own venture. By 2005 Golchha Computers was the leader in IT Hardware, Music Instrument & Pro Audio. In the 2015 Pro Video, Got our ISO CRISIL Certification. We were the first retailers to bring AMD processors to the market in India. We also opened India's first Logitech & Sennheiser Brand Store in Bangalore.
As the year passed we accomplish many things, we tied up with MNC & Govt sector companies, the Largest seller of Logitech & Rode Brand and got +10 lakh Customer purchases with a happy smile. We are presently getting astonishing results in Pre-build PC we want to provide All Sector requirements to our clients like AI & Data Science, Workstations, Gaming & Rendering & Stock Trading.
We Aim to bring art, innovation and technology together to open World Class Experience centre in Bangalore which is our future plan " ONE STOP DESTINATION" for IT/ Pro Audio / Pro Video & High-End Gadgets. We are looking for endless customers smiling faces.