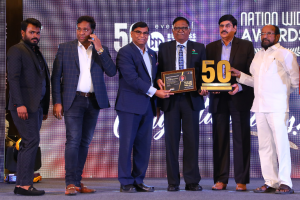 Dr G S Murali Krishnan an Electrical Engineer, owns the company "SHASTAS" since 1987, an ISO 9001-2015 Certified Company with 'A' 33 KV Contractors License is a contracting firm working in the fields of Industrial, Commercial Residential Internal and External Electrification We also take up Maintenance of all the above Solar Power Plant, all types of Water Treatment Plants, Bio-Gas Plants
Since its inception in 1987, SHASTAS has established itself as a reputable contracting firm specializing in diverse fields. As an ISO 9001-2015 Certified Company with an 'A' 33 KV Contractors License, SHASTAS has demonstrated a commitment to high-quality standards and expertise in its operations.
With a strong focus on Industrial, Commercial, and Residential projects,  excels in both Internal and External Electrification services. The company's skilled professionals and advanced equipment ensure the successful execution of electrification projects, contributing to the growth and development of various sectors.
In addition to its electrification capabilities, SHASTAS also undertakes the vital task of Maintenance. This includes managing Solar Power Plants, ensuring the optimal performance and longevity of these environmentally friendly energy sources. The company's expertise extends to maintaining various Water Treatment Plants, a critical component in maintaining clean and safe water supplies. Furthermore, SHASTAS plays a role in sustainable practices through expertise in the field. This prestigious recognition highlights SHASTAS' dedication and pioneering efforts toward advancing renewable energy solutions.
Dr G S Murali Krishnan has received notable recognition for his outstanding contributions to the realm of Renewable Energy. The company has been honoured with two honorary Doctorate awards, underscoring its remarkable achievements Furthermore, the acknowledgement from the esteemed Dr. A. P. J. Abdul Kalam Educational & Greenery Trust in Chengalpattu, Chennai, Tamil Nadu, in the form of a lifetime achievement award, speaks volumes about SHASTAS' unwavering commitment to sustainability and green initiatives. This award reflects the company's passion for renewable energy and underscores its significant impact on fostering a greener future.