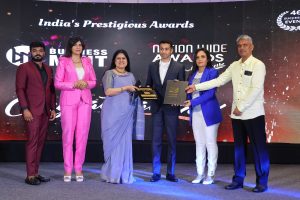 Kaashif Asghar is an entrepreneur based in Bangalore, India and Toronto, Canada. Brought up in the U.A.E and after having spent 17 years of his formative years in Canada, Mr Asghar moved to Bangalore-India to be closer to his parents. He holds a B.Eng. in Electrical Engineering from McMaster University, Canada, and an MBA in strategic management and entrepreneurship from Odette School of Business, Canada, and Jonkoping International Business School, Sweden.
Having lived in U.A.E, India, Sweden, and Canada, and having travelled extensively, Kaashif has augmented knowledge and insights on different cultures and business practices at the international level. Prior to embarking on his entrepreneurial journey, Mr Asghar worked at 'BDC Consulting' – a government-owned crown corporation of Canada in the capacity of a Management Consultant. As part of the Consulting Group at BDC, Mr Asghar has worked with numerous Canadian businesses and entrepreneurs across industries whose turnover ranged between 1 million to 150 million Canadian dollars. From the start-up phase through the expansion phase, he has helped entrepreneurs strategize and achieve their business goals.
Kaashif Asghar has always been passionate about entrepreneurship, fitness, food, martial arts, social causes, and community welfare and, consequently, has ensured that the businesses he engages in are aligned with his passion and values. Mr Asghar is also managing his family's coffee farm by the name Kardigandi Estate and ensures that the highest quality of Indian coffee is passed from the plantation to the consumer while ensuring that the farming practices are sustainable, environmentally sound, and socially responsible.
Kaashif Asghar along with his in-laws Mr Abdul Rahman Khan and Mr Abdul Gaffar Khan established Lucknow Street restaurant in the year 2022. Lucknow Street is a culinary haven that celebrates the rich heritage of Awadhi cuisine. Nestled in the heart of Bengaluru, their restaurants take you on a delightful journey through the flavours of Awadh- a region in the 1700s in Northern India known for its royal culinary traditions.
At Lucknow Street, Kaashif and his team are passionate about creating an authentic dining experience that captures the essence of Awadhi cuisine with live traditional cooking techniques in a modern ambience. Their talented team of chefs belongs to the lineage of chefs that trace back to the royal kitchens of the Kings of the yesteryears. Their team takes pride in meticulously preparing each dish with the utmost care, the finest ingredients, and in accordance with the well-guarded traditional recipe and technique passed down from generation!
The Lucknow Street team believes in providing a warm and inviting ambience that complements exquisite cuisine. Whether you're dining with family, or friends, or hosting a special occasion, their friendly staff is dedicated to ensuring a memorable experience for every patron who walks through their doors. Mr Asghar confesses that his biggest strengths are faith in God and unwavering support from his parents, in-laws, wife, siblings, cousins, and friends. Through grit and perseverance, he is pushing forward his ambition to create fruitful businesses and social projects while raising a beautiful family.