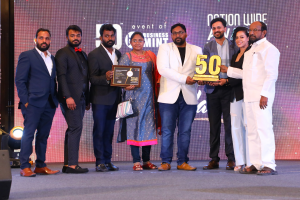 License Rasta is a leading player in the field of business licensing and taxation services in India. With a team of dedicated and passionate professionals, they offer a comprehensive range of services that spans all phases and scales of business operations. What sets them apart from the competition is their commitment to providing the most economical services to help clients derive the highest value.
Comprehensive Range of Services
License Rasta specializes in a wide array of services that cater to businesses of all types and sizes. Whether you are looking to register a new company or need assistance with tax return preparation, they have you covered. Their services include:
Business Registration: License Rasta helps you form various types of business entities, such as Private Limited Companies, Limited Liability Partnerships (LLP), One Person Companies, and Public Limited Companies. They also assist in MSME/SSI registration and Section 8 (NGO) registration.
Licensing: If you need licenses for your business, License Rasta can facilitate the process. They offer services like FSSAI food license, Import Export Code (IEC) registration, ISO registration, ESI registration, and Digital Signature (DSC) issuance.
Intellectual Property Rights (IPR): Protecting your intellectual property is crucial. License Rasta offers services for trademark registration, copyright registration, patent registration, and can help you address trademark objections.
Taxation: The complexities of taxation are simplified by License Rasta. They assist with GST registration, GST return filing, Income Tax Return (ITR) preparation, TDS return filing, and business income return filing.
Compliances: Staying compliant with regulatory requirements is essential. License Rasta offers services related to ROC compliances, bookkeeping, and the closure of LLPs and private limited companies.
Loans and More: They even provide assistance with various other aspects of business, including obtaining loans, setting up medical or ayurvedic businesses, signboard installation, website designing, and advertising.
Client Trust and Satisfaction
Many businesses have already placed their trust in License Rasta. Their commitment to making tax return preparation and registration processes easy and painless has earned them a stellar reputation among their clients.
If you are looking for a reliable partner to handle your business licensing, taxation, and compliance needs, License Rasta is the name you can count on. Their experienced team and efficient procedures ensure that you receive top-notch services tailored to your specific requirements. Get in touch with License Rasta today, and let them help you navigate the intricate landscape of business licensing and taxation in India