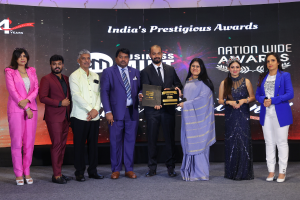 Sharath Kanth, an exceptional leader in the retail industry, currently serving as the Country Commercial Director of Dufry, Leads a diverse portfolio of Marketing, Merchandising, and Commercials for 100+ partners and clients in the travel retail space.
With an illustrious career spanning across the globe, Sharath has established himself as a distinguished retail professional. An alumnus of IIM-Ahmedabad, Sharath brings over 14 years of invaluable experience in successfully managing over 600+ international brands across India, the Middle East and North Africa.
He possesses an unparalleled wealth of expertise in Airport Commercial & Retail. Sharath's accomplishments extend to leading numerous complex projects of varying scale and scope. His ability to strategize and deliver turnkey projects has earned him recognition as a sought-after expert for market entry, commercial space planning, brand launches, category scaling, sales & revenue growth and market share expansion for multinational companies & International airports.
His vision is to engage technology to deliver top-notch consumer experiences to Travelers.