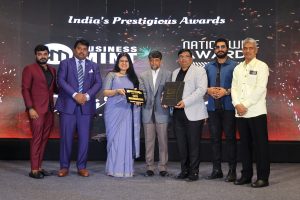 D.AQUA Private Limited is not a startup but a company with a strong vision of providing top-quality pipes and fittings to each and every consumer at unbeatable prices, in order to do so their Managing director Mr Waseem K Foujdar began by seeding this firm into existence, India has currently over 500+ brands in the same category, to plan and execute a flawless operation system for optimal service a plan was chalked out and thus started the journey of D.AQUA in the year 2022, with a strong experience in this field first as a distributor for elite brands Mr Wassem had a big vision and wanted to make a mark in this field, manufacturing was the healthiest option chosen after meticulous sorting and field testing the complete range of pipes and fittings, we began our own production from Rajkot with a full range of pipes and fittings for Domestic, Industrial and agricultural use.
With strategically placed storage points across Karnataka, They started distribution in the state, appointing the stockiest was the first step taken care of and then distributors were appointed, currently, they have stretched their wings a little and gone beyond Karnataka state and started supplying material to neighbouring states of Tamil Nādu, Telangana, Andhra, Madhya Pradesh, Maharashtra and Goa, They already have confirmed orders from Saudi Arabia, Bahrain and Qatar who have approved our quality and are waiting to place orders for the same.
Their stock points located at Bangalore, Hubbali, Kolar, and Bagalkot are piled with stocks ready to be dispatched as per orders, customized software helps them monitor each stage of the process and helps to complete each order seamlessly, dedicated software team monitors all activities and also helps to in digital promotion across social media.
Mr Wassem firmly believes in networking on the ground level and is also a strict follower of quality first, he involves himself in every operation happening and pours in his expertise, contacts and vast experience, this has not only helped the entire team to work as a family but also to build trust in our network partners who are always proud of such a humble person leading them, D.Aqua follow a simple formula that they keep our quality and service always on top priority, currently, they are in 12 districts of Karnataka and are in the process of appointing people who are ready to work with them in the same intention as our director.
Supported by equally talented and experienced partner Mr Amanulla Khan, after completing graduation in textile Technology he has served under the govt of India for 11 years, side by side studied construction management courses and ventured into the construction business and started his own firm, apart from this he also has invested his talent and time into many other projects which are functioning extremely well in the market. A businessman and a philanthropist who always believes in God to be the highest provider, he has his construction firm in Bangalore, and he has an exclusive distribution chain of business-like Reliance (BPL), Eveready in Bangalore, he also has immense knowledge in various other avenues and has always helped people with vision achieve their dreams, strong knowledge of accounts and fund management comes as an added advantage; he has always stood as a guiding figure to this business.