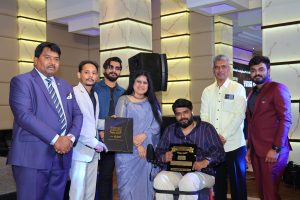 Maximus Physiotherapy and Rehabilitation Clinic, established on June 9th, 2022, is a dedicated facility that provides top-notch treatment to clients with a strong commitment to achieving outstanding results. The clinic offers a spacious and conducive environment, enabling the efficient implementation of various exercises and therapies. Maximus aims to play a vital role in the success stories of its patients by assisting them in regaining mobility and enhancing their overall quality of life.
One of the primary focuses at Maximus Physiotherapy and Rehabilitation is the treatment of neurologically related conditions. The clinic has achieved significant success in treating patients with various neurological disorders such as spinal cord injuries, brain strokes, Guillain-Barre syndrome, Parkinson's disease, and others. The team of highly skilled physiotherapists at Maximus utilizes the latest techniques and approaches to ensure effective rehabilitation for these conditions.
Aside from neurological disorders, Maximus specializes in providing care to pediatric patients. The clinic recognizes the unique needs of children and offers personalized treatment plans tailored to address their specific conditions. The team ensures a warm and friendly environment, creating a comfortable and reassuring atmosphere for young patients during their sessions.
Maximus Physiotherapy and Rehabilitation Clinic has had the honour of treating numerous sports injury patients, including Indian athletes and sportspersons. The clinic's experienced physiotherapists are well equipped to handle a wide range of sports-related injuries such as sprains, strains, fractures, and ligament tears. To aid in the recovery process and facilitate athletes' return to peak performance, the clinic employs a combination of manual therapy, therapeutic exercises, and specialized techniques.
Pain management is another area of expertise at Maximus. The clinic offers comprehensive treatment for various types of pain, including back pain, neck pain, joint pain, and musculoskeletal discomfort. The physiotherapists conduct thorough assessments to identify the root causes of pain and design personalized treatment plans. These plans may incorporate exercises, manual therapy, electrotherapy, and other modalities to alleviate pain and promote healing.
In summary, Maximus Physiotherapy and Rehabilitation Clinic is committed to providing exceptional care and treatment to its clients. With a strong emphasis on neurological conditions, pediatric care, sports injuries, and pain management, the clinic's team of skilled physiotherapists strives to be an integral part of each patient's journey to recovery and improved well-being.