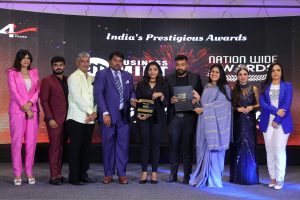 Lollipopz Boutique.com is a thriving e-commerce platform specializing in ladies' wear, based in Bangalore, India. What started as a physical store located in Kerala back in 2017, made a strategic move to the digital realm three years ago, catapulting their success and establishing themselves as one of the best in the e-commerce space. The brand has garnered a significant following on various social media platforms due to its commitment to offering high-quality products at affordable prices.
The driving forces behind Lollipopz's remarkable success are focus, planning, and relentless hard work. Instead of chasing perfection, the founders, Jain V Reji (heading production) and Sruthy Noreen Lal (an experienced IT professional specializing in Business Intelligence), adopted the philosophy of progression. This mindset allowed them to keep moving forward, adapting, and growing their business organically.
What sets Lollipopz Boutique.com apart from competitors is its well-structured approach to business operations. They rely on a meticulous plan and a system that revolves around data-centric actionable insights. These insights enable them to make informed decisions, identify trends, and adapt to market demands swiftly. This data-driven strategy has been crucial in building a strong and sustainable business.
From humble beginnings as a side hustle, the founders' unwavering determination and dedication have taken Lollipopz Boutique.com to remarkable heights in a relatively short time. Their willingness to constantly work hard and stay true to their vision has resulted in a remarkable transformation from a local store to a widely recognized e-commerce brand.
As the brand continues to soar, they are now looking to expand their business into new fields, aiming to further diversify their offerings and reach a broader audience. The team behind Lollipopz is passionate about their journey and committed to delivering the best products and experiences to their customers.
As we extend our best wishes to these young co-founders and the entire team at Lollipopz Boutique.com, their inspiring story serves as a testament to the power of determination, strategic planning, and data-driven insights in achieving success in the competitive e-commerce landscape. With their focus on progression and excellence, it is evident that they will continue to grow and make a significant impact in the world of online fashion retail