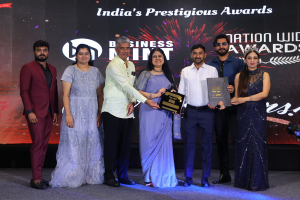 Omega Cabs, a prominent player in Bangalore's employee transportation services, offers comfort, convenience, and safety to corporate professionals. Their mission is to simplify employee commutes and provide end-to-end transportation solutions, catering to various needs and preferences. The company also empowers drivers by creating sustainable earning opportunities for them, benefiting hundreds of thousands of drivers.
A key factor that sets Omega Cabs apart is its integration of advanced technology to enhance the transportation experience. They have a user-friendly routing system, a driver app with real-time updates and access to employee locations, and analytics for evaluating driver performance and efficiency. Employees have their app to manage trips and provide feedback, while companies can monitor bookings and vehicle performance through a centralized dashboard.
Safety is a top priority for Omega Cabs. Enabling Live Tracking through the Application and  Distributing Free Medical Kits to Omega Drivers like First Aid Box, Umbrella, and Torch. They ensure drivers undergo rigorous training, follow guidelines for women's safety, and provide an emergency alert button for critical situations. Employee data is handled with confidentiality, and round-the-clock customer support is available.
Distinctive features contribute to a superior experience for customers. Point-to-point billing, live tracking of cabs, and zero switching cost between different vehicle types ensure transparency and flexibility. Digital rostering simplifies driver assignments, while an integrated feedback system promotes continuous improvement. An anti-sleep device for drivers ensures alertness and passenger safety during long trips.
In conclusion, Omega Cabs has become a trusted partner for corporate employee transportation in Bangalore, offering safety, convenience, and innovation. Their commitment to their mission and cutting-edge technology has made them the preferred choice for companies and their valued workforce.