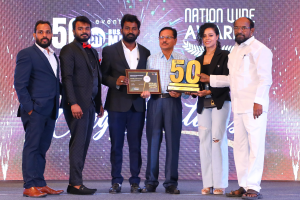 SAATWIKA Life Sciences, a dynamic enterprise founded in June 2020 by two visionary partners, has made significant strides in the chemical trading industry. This remarkable company, driven by its highly educated and experienced promoters, commenced operations in July 2020 and has now successfully completed three prosperous years in the realm of trading.
At its core, SAATWIKA Life Sciences specializes in the trading of a diverse range of intermediates. These include 8-HYDROXY QUINOLINE, HALQUINOL – 60%, Adenine, Hydrofluoric acid – 70%, and Polyphosphoric acid – 115%. These chemicals serve as essential components in various industrial processes, and SAATWIKA Life Sciences has become a pivotal link, connecting manufacturers with chemical industries scattered across the length and breadth of India.
The company's meteoric rise to prominence can be attributed to its unwavering commitment to delivering products of unparalleled quality and ensuring the utmost satisfaction of its clientele. SAATWIKA Life Sciences has cultivated a reputation as a trustworthy partner, consistently delivering on its promises and surpassing expectations.
Functioning as a reliable conduit between producers and chemical industries, SAATWIKA Life Sciences has played a pivotal role in facilitating the seamless flow of critical materials. Their adherence to rigorous quality standards, safety protocols, and regulatory compliance has solidified their position as the preferred choice for numerous clients.
Over the course of three years, SAATWIKA Life Sciences has displayed remarkable adaptability and resilience in the highly competitive chemical trading landscape. Their ability to comprehend the unique demands of their clients and provide tailor-made solutions has been a driving force behind their success.
As SAATWIKA Life Sciences continues to diversify its product portfolio and expand its geographical footprint, their unswerving dedication to excellence and innovation remains unwavering. The company's team of experts, deeply passionate about the chemical industry, positions it for even greater accomplishments in the future.
In essence, SAATWIKA Life Sciences is not merely a trading company. It is a trusted partner, a symbol of reliability, and a beacon of excellence in the chemical trading sphere. With each passing year, the company continues to reinforce its reputation as a force to be reckoned with in the world of chemical trading.