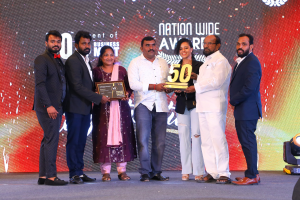 VR Interiors is a visionary force in the world of interior design, where imagination meets innovation. From concept to completion, they have carved a niche for themselves as the pioneers of immersive virtual reality experiences that redefine interior spaces. With VR Interiors, your dreams come to life in a way that was previously unimaginable.
At the heart of VR Interiors' ethos is their commitment to helping clients visualize, personalize, and interact with their dream designs. Through cutting-edge virtual reality technology, they bring interior concepts to life with breathtaking realism. Clients are not just presented with static images; they step into a realm where they can explore every nook and cranny of their future spaces.
The journey with VR Interiors is one of limitless possibilities. They understand that every client is unique, and they tailor their services accordingly. Whether it's a cozy home, a stylish office, or a chic retail space, VR Interiors possesses the expertise to bring your vision to fruition.
What sets VR Interiors apart is their dedication to staying at the forefront of design trends and technology. They seamlessly merge the artistry of interior design with the latest advancements in virtual reality, ensuring that every project is an epitome of excellence.
In a world where innovation and creativity reign supreme, VR Interiors stands as a testament to what can be achieved when design meets technology. Their commitment to taking concepts and turning them into stunning interior realities is a testament to their passion for their craft and their unwavering dedication to client satisfaction. When you choose VR Interiors, you choose a journey into a world of design possibilities like never before.