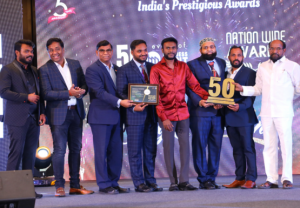 Keeping in tune with the services offered to esteemed clientele over the past, as and when required and Third generation into the field mastering the art of Quality & Service. The Brand Name "GRAND Suppliers & Facilitators" is just a synonym for Perfection; Timing & Quality clubbed in all.
An initiative completely out of the ancestral business & with a vision to suffice quality infrastructure to the emerging corporate requirements, upgrading consistently & Equipped to provide support systems to eventualities of any size and nature.
"Retaining the personal touch of a family company, we distinguish ourselves through an acute attention to detail in terms of the needs of our clients.
Our strength lies in understanding every aspect of your requirements and our focus is on meeting and surpassing your expectations in every respect."
We provide services to most of the Star Hotels, Event Organizers and other clients for smooth operations that includes internal and external activities, we will set the Stages, Dance Floor, Round Tables, Banquet Tables, Cocktail Tables, Indian Chairs, Imported Chairs, Chivari Chairs, Crockery, Cutlery, Glassware, Fancy Bridal Chair, Sofas, all Banquets, House Keeping, Kitchen material etc.
Trust us to create an Unforgettable Experience:
Expert team of professionals shaping your dreams into elegant events. Bring us your dreams and we will turn them into events that will be the envy of your guests for years to come. Our décor and logistics divisions have significant experience in delivering high profile social and corporate events across India. Our highly trained team of professionals combines talents with meticulous organizational skills to bring your dream event to reality.
Wedding and Social Events:
Elegant designs with inventive themes, vibrant colors and stunning displays that capture the imagination of your guests are our specialty. All events can be managed by us like corporate events, Annual Day, Marriages, Birthday Party, Bridal Ceremony, Fashion Show, Festival Celebrations, Product Longing, such as launching products and brands of the company, or other promotional activities or events. Etc. We make your events an unforgettable experience.